What is hire car excess insurance?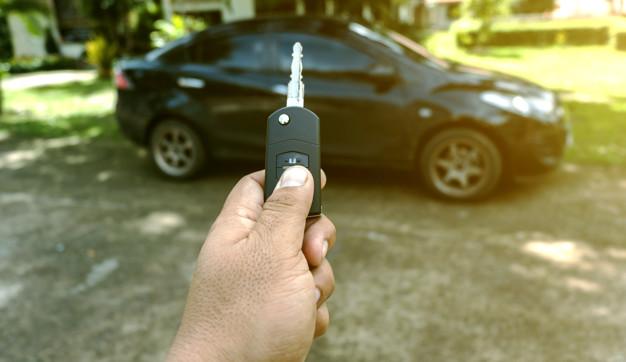 As the car rental agent explained that without such cover you might be liable to pay anything between £500 and £2,000 as your contribution to repairs after any accident or to replace the car if it is stolen, you may well have thought again.

Why are you put in such a quandary and what are the possible solutions?


Hire car excess

Although the price you were quoted for renting the car may typically include the cost of insurance for theft and accidental damage, the company probably omitted to tell you at the time of booking that the cover for both these risks carried a hefty excess – the first part of any claim that is not covered by the insurance and which you are liable to pay from your own pocket.

The quandary facing you – probably when you are standing at the check-out desk, anxious to just press on with your journey – is whether to accept the risk of having to pay an excess or paying for a daily hire car excess insurance.


Solutions

Do nothing
- Most problems have a do nothing solution.
- In this case, it involves simply accepting the fact that the car's insurance carries a hefty excess of up to £2,000 (depending, of course, on the type of car you are renting and the part of the world in which you are renting it).
- If you opt for this solution you are likely to spend the rest of your holiday hoping and praying that you do not have an accident or that the car is not stolen –because if that happens you are likely to have to find the whole of the excess to pay.
- Surprisingly, therefore, an article in Auto Express.
- reporting a survey conducted by the Post Office – found that some 56% of British drivers simply fail to arrange this kind of insurance when renting a car.

Buy the rental company's excess insurance
- Despite the fact that it is going to significantly increase the daily cost of hiring your car, you might want to play safe and sign up for the company's excess insurance – or CDW (Collision Damage Waiver) as you are likely to see it described in North America.
- Even if you decide to buy this cover, and unless you take special care to read the small print, you might overlook the fact that damage to such areas of the vehicle as the roof, the underside, the windows, the tyres and the wheels are all typically excluded from such insurance.
Buy standalone hire car excess insurance before you go
- The canny hire car customer is likely to opt for this third choice.
- Independent specialists – we at Bettersafe for one – provide excess cover that may be used in practically any country of the world.
- Such independently arranged cover from a UK-based provider has the twin benefits of offering genuinely comprehensive insurance against excess charges (whatever the damage to the vehicle) at a considerably cheaper single premium.
- It is cover you may buy quickly and simply online and might arrange the even more economical package of annual excess cover that remains valid throughout the year however many times you need to hire a car.
Since the excess you may be asked to pay on any loss or damage to your hire car is potentially quite considerable, excess insurance is likely to prove a compelling attraction. Rather than fork out what may be a considerable additional daily charge to the car rental company, however, you might prefer to take advantage of the benefits offered by excess insurance from an independent UK specialist before you set out on your travels.