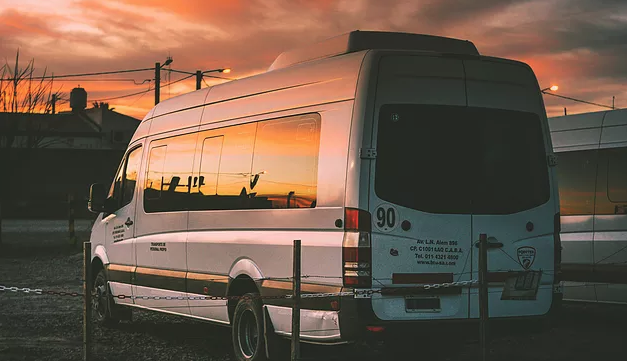 COMMERCIAL VEHICLE EXCESS INSURANCE
You can be a plumber or perhaps a bricklayer, you may be the owner of a company or you could be freelance, but your van is undoubtedly essential for your business.
Many people can not afford to pair their excess when collecting their vehicles after repair.
Our Commercial Vehicle excess product is the only one on the market that is not a reimbursement product - meaning, in the event of a claim on your main personal Commercial Vehicle insurance policy, you'll never need to put your hand in your pocket.
Car excess insurance from Bettersafe pays the excess to the garage directly when your car is left with them for repair. This applies whether the accident is your fault or not.
Commercial Vehicle Insurance is essential to ensure that your business is working smooth.
Product Details
Just a sample of how our product might be useful would include:
Following an accident, irrespective of allocations of fault.
In a situation where your vehicle had been stolen but recovered damaged.
After a fire.
Where your car had been badly vandalised by a third party.
Any situation where you have made a successful claim on your master motor insurance policy and that claim had been subject to an excess deduction!
There is little that is more useless in life than a car sitting parked up because the money doesn't exist to get it repaired. Taking out car excess insurance might just ensure that you don't find yourself in such a position.
What is excess insurance?
By law, you must have a minimum of third party liability insurance to drive a vehicle on public roads in the United Kingdom.
However, given the cost of motor vehicles, many people also take out further motor insurance (third party, fire and theft or fully comprehensive) in order to protect them from the potentially horrific costs associated with repairing their car after an accident.
So, you may think that if you've had an accident and need to get your car repaired, providing you have fully comprehensive insurance, your costs will be met.
Unfortunately, you might be in for a rather unpleasant surprise.
That's because your insurance provider will typically deduct something called the excess from your final settlement figure. The excess is specified in your main policy documentation and it relates to a sum of money that the insurer will expect you to contribute towards the cost of any future claims.
The amounts involved can be substantial and financially painful.
Why buy it?
If there is a significant gap between the costs you are facing to repair or restore your vehicle and the amount you have received from the insurance company, you are going to be faced with one of two painful choices:
To somehow find that money from your own finances.
To realise that you simply cannot do so and therefore need to keep your car off the road until such time as you can.
Of course, if you have our car excess insurance policy you will have a third option – where the Bettersafe claims management team will pay the excess amount direct to the garage. This means you can feel confident that once your vehicle is repaired, it is ready for you to drive away – without you having to finance the excess yourself.
Another benefit of our policy is that you may be able to use your excess cover to save you money overall.
You might be able to increase the amount of excess you can voluntarily take on the motor policy and cover that with our excess insurance. You might see a substantial reduction in your motor premium as a result.