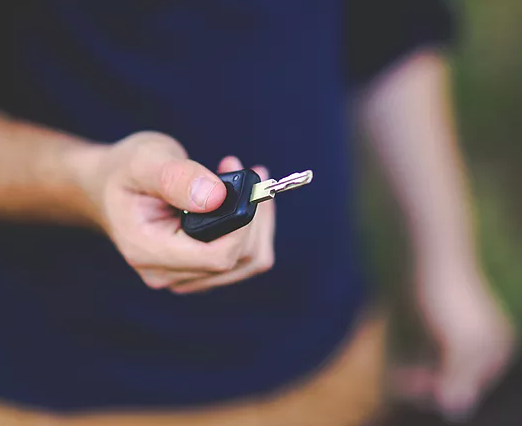 CAR HIRE EXCESS INSURANCE
Collision Damage Waiver (CDW)
Collision Damage Waiver (CDW) is a term used to describe protection that you can buy to reduce or remove charges payable by you if your hire car is damaged.
Although most car hire companies sell CDW, it is usually much more expensive than Bettersafe's CDW. It may also be more limited than the Bettersafe cover.
Products details
Bettersafe's CDW provides cover for any amount you become liable for over and above the car hire company's own policy up to US $100,000 CDW for damage to the rental vehicle and US $1,000,000 SLI for third party bodily injury and damage to material property.
This policy also covers you for the insurance excess, which is the amount you are responsible to pay towards repair costs if the rental vehicle suffers any damage.
The Bettersafe Collision Damage Waiver is combined with Supplemental Liability Insurance (SLI) which covers third party injury or damage to third party property.
There are some places in the world that cannot be covered by a Bettersafe CDW & SLI policy including but not necessarily exclusive to Afghanistan, Belarus, Cuba, Congo, Iran, Iraq, Ivory Coast, Liberia, North Korea, Myanmar, South Sudan, Sudan, Syria and Zimbabwe.
Contact us to find out if it is possible to cover car hire for your next destination(s).
Cover
Gross Premium
Daily Worldwide (inc. CDW & SLI)
£7.99
Buy Now
Annual Worldwide (inc. CDW & SLI)
£92.99
Buy Now
What is covered?
If you buy from a car hire company it can be complicated to understand exactly what is covered because there are so many variations and limitations.
Collision Damage Waiver (CDW) may be limited to cover for damage caused if colliding with another car or a stationary object.

Loss Damage Waiver (LDW) typically extends cover to damage caused in a variety of different circumstance (though generally not all) and frequently also includes theft protection (TP).

Supplemental Liability Insurance (SLI) is sold because the minimum level of third party insurance is typically very low in many parts of the Americas and SLI helps to meet potentially large claims from third parties.

SuperCDW extends the cover offered by a CDW to include the excess which typically applies to CDW and TP.
Thankfully you know where you stand withBettersafe's CDW as it covers all of the above.
Car Hire Company
Excess
Excess Waiver Cost
Cost Of Excess Waiver Per Day
Rental Only Cost
Combined Cost Of Rental And Excess Waiver
Excess Waiver Costs As A % Of The Cost Of Rental
AVIS
Theft £1,157 Damage £609
£188.64
£23.58
£402.86
£591.50
31.9%
HERTZ
Theft £1,740 Damage £1,392
£281.82
£35.23
£372.19
£654.01
43.1%
EUROPCAR
Theft £2,185 Damage £1,214
£258.36
£32.30
£372.48
£630.84
40.0%
SIXT
Theft £1,771 Damage £1,386
£203.04
£25.38
£340.11
£543.15
37.4%
EUROPCAR
Theft £3,045 Damage £1,218
£177.02
£22.13
£305.67
£482.69
36.7%

(Data; March 2018) The table shows the excess insurance (CDW) cost for a UK resident renting a Fiat 500L or equivalent car (mid-range, Group D/E) from Milan (airport) for 8 day's rental from 01/10/2018 – 08/10/2018.

Compare this to Bettersafe's car hire excess insurance where we charge from £1.99 per day for the same cover (i.e.reduction to a nil excess).