How To Plan The Perfect Long Weekend Away During COVID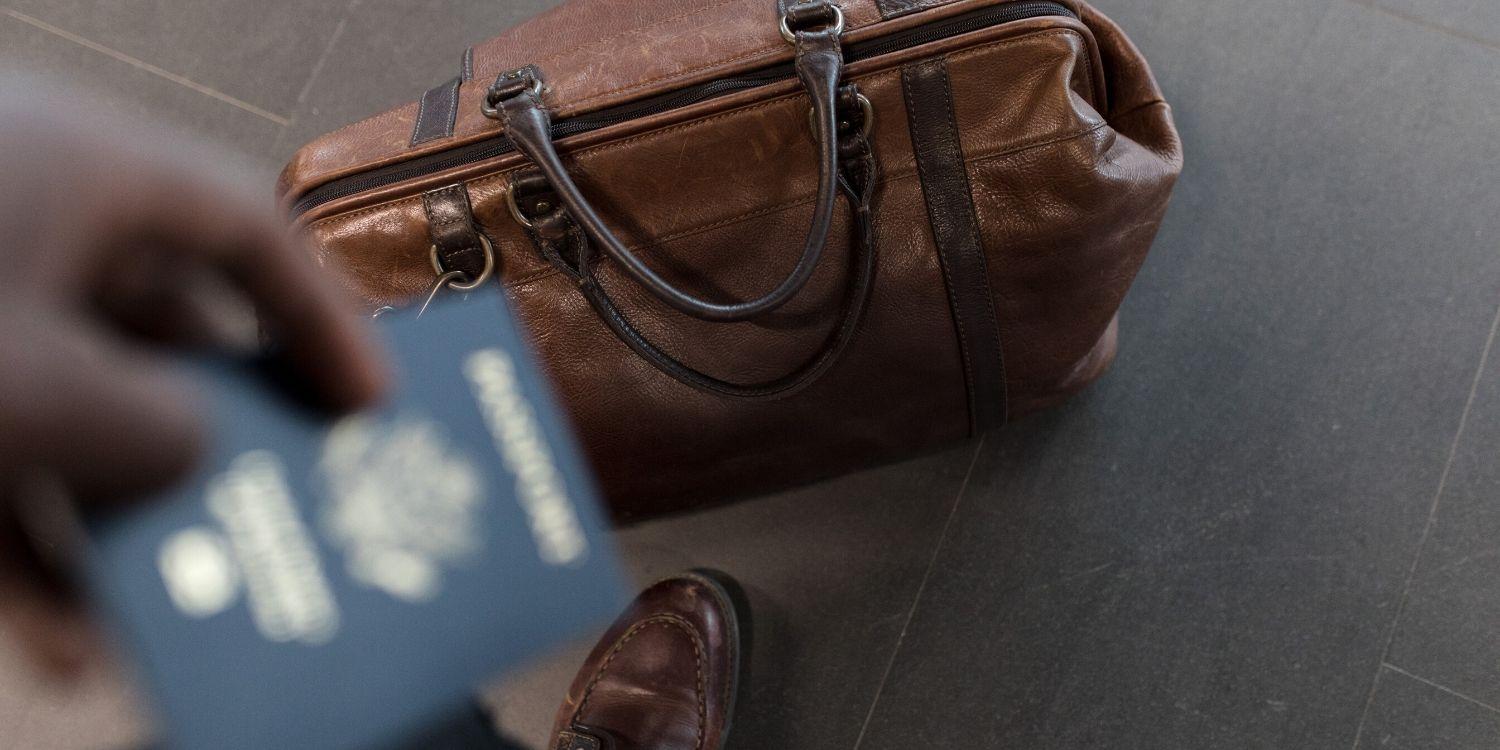 COVID has made it exceptionally difficult for all of us to get excited about any kind of holiday. Romantic city breaks have been cancelled, family events postponed, and holiday plans ruined.
With this in mind, we at Bettersafe have put together a how-to guide on planning your next long weekend.
Deciding On A Destination
Probably the hardest part of planning a weekend break is actually deciding on a destination. With COVID restrictions in place, we recommend looking online to see if your desired location is a Corona Virus hotspot. If it has a high number of cases, we recommend avoiding the area altogether.
When travelling within the UK, government websites and news outlets such as the BBC are a good way of checking which areas have a high number of cases.
If you are choosing to travel outside of the United Kingdom, checking gov.uk for foreign travel advice is also a good idea. If you don't want to go abroad this year but are still itching to get some kind of holiday in, we recommend having a 'staycation'. There are loads of great cities in the UK, so visiting one of these is an excellent idea!
Remember, whether you decide on a 'staycation' or travelling abroad, it is essential you check your government advice on travelling beforehand.
Determine Your Budget
After settling on a destination for your quick getaway, you need to set your budget. Remember, you are only going away for a short break. So, whilst it is always nice to loosen the purse strings, you still need to put food on the table when you get home.
Items to include in your budget when planning your trip include, food, fuel costs, taxi fair, any activity costs, drinks and it is always wise to have some emergency money spare. Just in case.
Setting a budget will not only help you decide on a location, but you will undoubtedly feel more relaxed knowing your account will not be empty when you get back.
Plan Your Journey
Once you have decided on your destination and allocated yourself a budget, you can start planning how to get there.
In usual times we would suggest flying to anywhere abroad or particularly far-off. However, for many, flying is not considered a reasonable option at the moment. Driving is always a cheaper alternative and gives you considerably more flexibility on your journey. If you do choose to fly, using websites like Skyscanner are a good way of getting the cheapest deal.
If you decide to drive, using an app such as Waze will give you live traffic updates and give you the best departure time to minimise your driving time. This is key to avoiding any traffic and getting your long weekend away started as soon as possible.
If you choose to drive, renting is always a good way of preventing clocking up too many additional miles on your car. Here are some tips on your car rental so you don't get caught out.
Research The Area
Researching the area that you will be visiting, will give you an idea of what kind of activities are on offer.
Some worthwhile things to research would be:
The journey time to each attraction you want to see

If there are local restaurants (Will you be able to have more than one glass of wine at dinner?)

What activities are available? (walks, rock climbing, historical landmarks)

What is open or is closed due to COVID?
We suggest using services such as Tripadvisor to establish what the area has to offer. This is particularly important in the current climate as many areas of the UK are having to close their hospitality sectors. The last thing you want is to get to your destination and find out everything is closed!
Always Book In Advance
Before setting off the very last thing you want to find yourself doing is planning and wasting precious holiday time. Make sure your car is filled with fuel and that the flight, car rental, and accommodation are all booked.
We also recommend booking up as many of your activities as possible. With COVID causing huge amounts of disruption, and many restaurants, pubs and public activities requiring you to book beforehand for track and trace purposes, booking up your activities is crucial.
Have A Plan For Each Day
Having done your research and prepared your list of all the things you want to see and do, put all the information together and create yourself an itinerary. This will keep you organised over the weekend and prevent you from wasting any time.
Do not forget to take into account the new opening and closing times of venues. Whilst the regulatory closing time is 10 pm, many venues are choosing to close earlier so they are compliant with the UK government's rules. Definitely something worth keeping in mind if you're booking a late dinner somewhere.
Pack Light
A long weekend away is not a long time to be away from home. Remember this when packing your bag. You are not going to need 100 different outfits for 4 or 5 days away.
Only pack the clothes you need!
If you plan to cram in a lot of sightseeing, make sure that you have comfortable shoes with you, and the right type of clothing. No one likes being cold!
Our biggest recommendation is to keep an eye on the weather forecast and your planned activities in mind.
Anything Else?
Yes!
Travel Insurance:
Wherever you are travelling make sure you have travel insurance. If you have to cancel anything last minute, you do not want an unnecessary dent in your bank account to add to your misfortune. Especially at the moment.
Face mask:
Make sure you have packed – and of course, wear – a face mask to minimize any risk of catching or spreading COVID. If you do have symptoms, be sure to follow the government guidelines.
and finally
Remember to stay safe, social distance and wash your hands.
Enjoy Your Trip!