Top Tips On Driving In France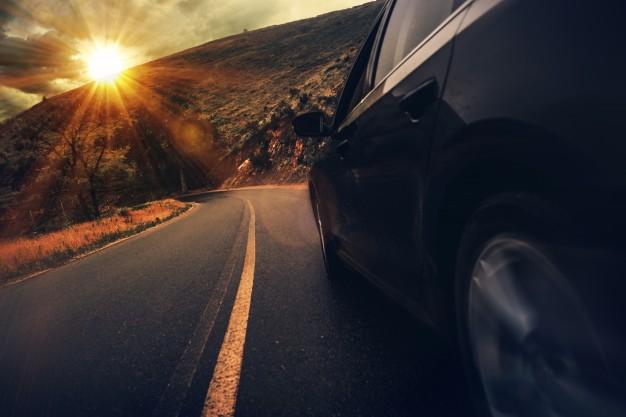 The online Car Buyer magazine, for instance, claims that 2.8 million British drivers each year take advantage of the Dover to Calais crossing alone.
A close neighbour or not, however, you might want to resist the temptation to think every rule of the road is the same as in Britain – or, indeed, that because you are a foreign driver, the local rules somehow don't apply to you.
As a reminder of your need to abide by the particular rules of the road encountered in France, you might want to keep in mind the following tips:
Speed Limits
Of the nearly three million British drivers in France each year, an estimated half a million are caught on speed cameras.
It is an estimate since it is currently difficult for the French authorities to pursue British motorists who exceed the speed limit – fines cannot be collected, therefore, unless the driver is caught at the time in a roadside speed trap.
Be warned, however, that the speed limits still apply to you and that under new rules which come into full effect in 2017, European rules make it easier for the French police to prosecute foreign drivers for speeding.
Hire Cars
If you are driving a hire car, it may be even more important to remember that local rules – including speed restrictions – also apply to foreign drivers.
Indeed, fines for any motoring offences you might commit may be charged directly to the credit card you used to pay for the car rental.
Car rental insurance is not the only requirement you need to remember when hiring a vehicle in France – you might still want to make sure to arrange your car hire excess insurance protection with an independent provider such as ourselves here at Bettersafe

before you set off on your journey.
Virtual Driving Licences
In an attempt to improve road safety and improve policing of such requirements as to insurance, driving licences and compliance with all the rules of the road, it has recently been announced that the French authorities plan to introduce "virtual" driving licences for foreign drivers.
As reported by the Telegraph newspaper on the 2nd of October 2015, the French police are going to use the licences to keep a tally of points deducted for motoring offences and to blacklist habitual offenders who refuse to pay their fines;
Driving bans and even the confiscation of the vehicle being used may be imposed as a result of losing the virtual licence.
On the subject of driving licences, don't forget that you will need your own DVLA code

to take with you when hiring your vehicle along with your driving licence.
On-Board Safety Equipment
Any car you drive in France must have on-board a warning triangle of approved dimensions, a high-visibility jacket in the case of breakdown or other emergencies, a breathalyser kit, and a spare set of bulbs.
If it is your own car, of course, you may need to buy all these before you set out on your travels and if you are hiring a vehicle to be sure to check that all this equipment is included.
Legal Driving Age
Remember that the legal driving age is 18 in France and not 17 as it is in England.
Even so, you will not be able to hire a car there until you are at least 21, although the cost of insurance is unlikely to make that a realistic prospect until you are at least 25.
It is important to remember that driving in France might involve your understanding of slightly different rules of the road. Ignorance of the law, or a belief that local rules do not apply to foreign drivers, is no defence.
Finally, there have been lots of news stories surrounding problems with migrants trying to get to the UK in the back of cars, plus disruptions with the Eurotunnel service. Take extra care and be extra vigilant, keeping doors and windows secure.
Further reading: France travel tips.