Tip's When Handing Your Hire Car Back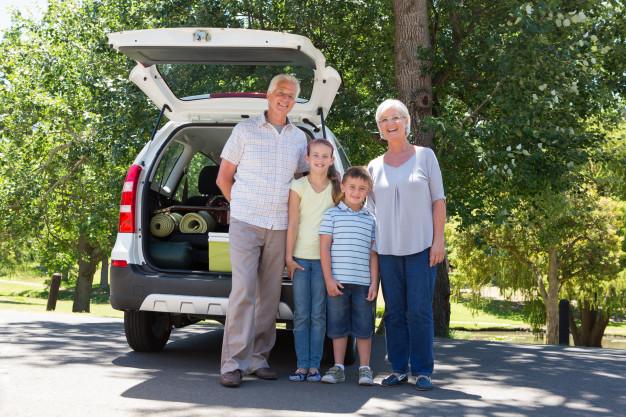 Here are some tips to make the experience of hiring and handing back your car as simple and trouble-free as possible.
Make Sure You Have Excess Cover In Place
If you want to enjoy peace of mind on your holiday, car hire excess insurance may be a consideration. You will normally be covered for the cost of the car should you damage it badly under a car hire-arranged insurance policy, but the excess is not covered – and this could be as high as £1,000 or more.
Even a small scratch can cost money to repair – sometimes running into the hundreds of pounds.
The hire company will usually want you to take out their own excess insurance policy, but you can usually get it somewhere else for less, and often with more comprehensive cover.
In extreme cases they may even use intimidation tactics to pressure you into buying their insurance – just read this horror story in The Telegraph for an example.
At Bettersafe, our car hire insurance will usually save you lots of money. It is also more comprehensive than many car hire company insurance policies because it covers damage to the tyres, roof, undercarriage, windscreen and more.
If you have this cover in place, when you hand over the vehicle you will know that there are no nasty surprises waiting for you.
Prepare Yourself With Photos
This is something you should do before you drive the car at all. As soon as you pick up the car, take your digital camera and take photos of every inch of the vehicle. You could also take a video as an extra backup. Make a note of every tiny mark, no matter how minor, and then do the same in the interior.
Also, check the fuel level, photograph the mileage and make sure the spare wheel is in good condition.
After you have checked it all over and made a note of any marks and scratches, get someone at the company to sign your notes. You can then take this with you when you drop off the car to avoid any disputes.

Take More Photos At The End
If there is no damage to the car, photograph the car when you leave it at the drop-off point. Some companies may go over the vehicle with you, but others may not. You want to collect as much evidence as you can that the car is in good condition in case something happens to it after you drop it off.
Photograph the odometer, wheels, seat belts, windows, lights and all over the car to provide you with a backup should a dispute arise.
Citizens Advice provides a number of tips about handing back your hire car that you may find useful.


Keep The Paperwork
After you have handed back the car, always keep hold of the paperwork. You may need it, later on, should you find that you are being charged for damage to the car, so look after it for at least a few months after the holiday has ended.
Check Your Credit Card Statements
If you were charged a deposit on your credit card for fuel and the excess, make sure that these are returned after you return home. In addition, check your statement regularly to ensure that no extra charges have been added without your knowledge, and contact the hiring company directly if you notice anything.
Don't Let A Hire Car Ruin Your Holiday
Hiring a car is a great way to get even more from your holiday by enjoying the freedom it provides. Just make sure that you prepare properly, take out insurance and collect all the evidence you need to avoid problems when you hand back your car at the end.