Is Your Home Covered For Flood Damage Insurance?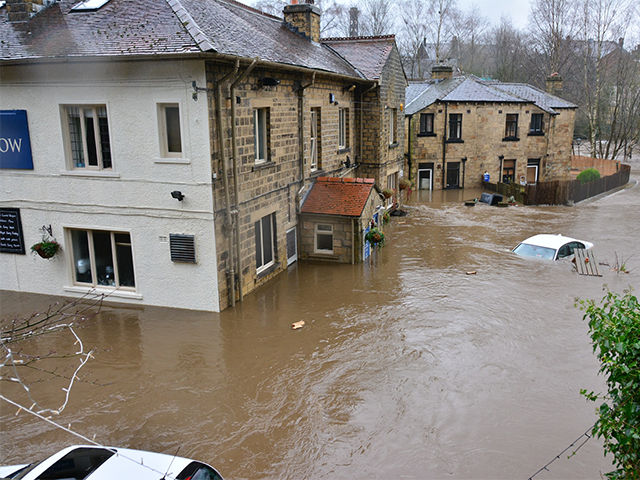 The recent thunderstorms and torrential downpours have raised concerns among meteorologists in the UK. Homeowners without flood damage insurance have been issued a warning.
On Monday, the Met Office issued a yellow weather warning in anticipation that some areas including Cardiff, Gloucestershire, Hampshire, Oxfordshire, and London could be inundated with up to 50mm of rainfall.
In July this year, more than 150 residents in parts of London suffered flood damage.
The Environment Agency estimates that 1 in 6 homes are at risk of flooding in the UK. If climate change specialists are right about the predicted rise in water levels, that number could increase by 60%.
The Cost Of Flooding
The latest flood warning echoes the devastating floods that wrecked over 55,000 homes across the UK in 2007. A report published by the Environment Agency estimates the cost of the 2007 floods was around £3.2 billion.
The report also reveals the average cost per household was between £23,000 and £30,000. The average damage to businesses cost between £75,000 and £112,000.
It is thought that a quarter of homeowners were not fully covered by flood damage insurance. 30% of affected households had to live in temporary accommodation, one-third of which spent more than a year in alternative residency.
What Is Home Excess Insurance?
If you were to suffer flood damage, your property and content insurance should go some way to paying the cost of repairs for financial loss.
However, compulsory home insurance comes with a fixed rate of excess. This means that you are responsible for paying the amount in the contract before you are entitled to recover a claim on your insurance policy.
Flood damage insurance is typically around £1000. If you are unable to pay the excess your settlement claim could be delayed.
Flood Damage Insurance
Am I Protected With Bettersafe Home Excess Protection Policies?
In addition to compulsory excess insurance, you can also take out voluntary home excess protection policies. This gives you the option to determine how much excess you pay - which can be as little as zero.
You will still have to pay the excess on your compulsory home insurance. However, with voluntary flood damage insurance, you will be reimbursed so you only pay the agreed amount.
For example, let's say you are obligated to pay £1000 excess on your home insurance, but you take out a home excess protection policy and set the payable amount at £100.
Your initial payment would cost £1100, but you would recover £1000.
If you need more information about the benefits of home excess insurance, get in touch with our friendly team. We will be happy to explain the details.