Home Insurance Claims At Halloween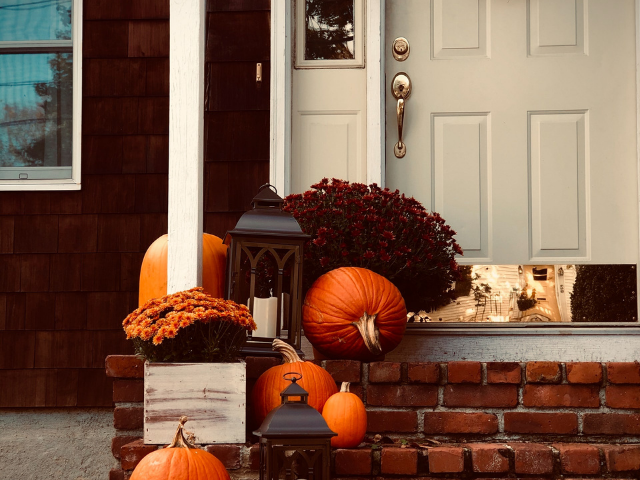 Halloween might look slightly different due to COVID-19 this year, but we can still celebrate in safer ways. The centre for disease control & prevention considers traditional trick or treating to be a higher risk activity this year, but there are so many other activities you can participate in such as putting candy in individual packets on a table outside your home rather than greeting the public face to face to prevent the spread of coronavirus or simply decorating your house in a spooky theme.
Halloween is the perfect night to enjoy a good horror film and dress up in your favourite costume, but it can also be a potentially ruinous occasion in some cases if you don't have enough insurance. By taking out a Bettersafe Home Excess Insurance policy, you will protect your home from Halloween vandalism and property damage that could crop up on Oct 31 or any other public holiday.
Even if you practise safety precautions, Halloween can still be a date in which insurance companies report a spike in vandalism and property damage claims as Forbes magazine reports, this is where a Bettersafe Home Excess Insurance policy would benefit you. Here are some examples of claims that could crop up on Halloween specifically.
Garden Decorations Could Be an Injury Hazard
You may not be in the running for your neighbourhood's 'Best Halloween House' award, but even a modest arrangement of pumpkins, gravestones, ghosts & ghouls could still pose an injury risk to the public who come onto your property. Trick or treaters could hurt themselves by tripping on unseen extension cords or decorations.
As for pets, it's a good idea to keep them away from others entering the proximity of your home or invited inside, as Halloween can be an anxiety-inducing event for dogs with strangers coming onto your property at night, which could lead to unseen injury's.
If someone gets hurt on Halloween, a standard homeowners insurance policy covers injuries to others, but this is to be avoided. The medical coverage within a policy pays for small injuries while your liability coverage pays for more serious injuries and a legal defence in case someone sues you up to policy limits.
Jack O' Lanterns Could Pose a Risk
Jack O' Lanterns are a popular sight at Halloween and is the real name for the carved pumpkin. In the past, it's face was used to scare away evil spirits, they were carried around the edge of a village or stood outside homes to burn through Halloween night to protect its occupants.
Carving pumpkins is a traditional Halloween activity but putting an unattended flame inside a pumpkin isn't a good idea, especially if you surround it with flammable decorations that could spark a fire from drifting embers.
Accidental house fires are covered by home insurance, but this is the last thing you want. If you plan to decorate with jack o' lanterns, we recommend you use battery-operated candles inside your pumpkins or glow sticks instead, you get a similar effect and be on the safe side.
Tips to Avoid Halloween-related Insurance Claims
With a few proactive steps, you can reduce your chances of your Halloween ending on a sour note. Here are some things you can do to avoid a potential claim this Halloween:
Keep your walkways clear. Make sure your walkways are well-lit for visitors and clear of trip hazards such as electrical cords, garden hoses, wet leaves, and decorations (like carved pumpkins, ghosts, and ghouls).
Secure your railings. If your property has stairs or steps that guests will have to climb to reach your door, make sure the railings are secure to prevent trips and falls.
Secure your pets. Your pet might get spooked by doorbells and groups of trick-or-treaters in costumes. Ensure you keep your pets away from guests in order to avoid potential injuries.
Decorate safely. Avoid using real candles and other flammable materials. Consider glow sticks or battery-operated LED lights instead of real burning candles. If you need to plug in any decorations, make sure you don't overload electrical outlets.
This Halloween Bettersafe is offering you a 10% discount on your Home Excess Insurance policy! Please quote 'Halloween2021' at checkout! Discount code valid 28/10/2021-2/11/2021