Holiday money savings tips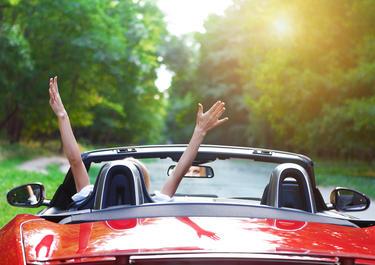 Compare flights, accommodation, travel insurance...
The golden rule when you are planning your holiday is to always compare. That goes for flights, insurance, accommodation and anything else.

You can do this by visiting the company websites separately and keeping the details of the prices you find in a spreadsheet, or by visiting dedicated comparison websites.

Do this well in advance to get access to the very best deals, and always search around on different days and at different times until you are sure you know the best price because prices change all the time.

Look out for special offers
When you know where you are going on holiday, start looking for special offers and coupons that you could use when you are away. Use sites like Groupon to find any offers on meals and attractions, and also use social media.

There could be a whole range of 2-for-1 deals and other types of offers that could help you to save money while you are on holiday, and the more planning you do, the more likely you will be to save.

Buy car hire excess insurance separately
When it comes to car rental insurance, the hiring company will have you covered should you badly damage the car. However, in the event of a claim, you will still have to pay the excess, which could be £1,000 or more.

You will usually be offered excess insurance from the hiring company, but the policies can be costly and also miss out key areas like damage to the wheels and undercarriage. This article on Yahoo! highlights some of the expenses involved in taking out insurance from the car hire firm.

To save some more money, buy your excess insurance in advance from an independent provider. At Bettersafe, our car hire excess insurance product is comprehensive and competitive, so you can make some savings and enjoy greater peace of mind during your holiday.

Seek out local restaurants
When deciding where to eat overseas, a good rule to follow is to go where the locals go. Tourist restaurants do not rely on your repeat business, and they can often be overpriced for what they are. However, the locals will know the places to go for the best food and best value, so ask around and find the best places.

At the same time, look out for lunchtime deals. You will often find that restaurants put on better deals during the day to attract more customers, so fill up at lunch and stick to a light snack in the evening.

Travel off season
One of the simplest ways to save money on your holiday is to travel during the low season. If this is possible, you will almost certainly save money on flights, accommodation, attractions and more.

Rent an apartment
Hotels can be expensive when you go on holiday, and you may find that apartment rental is a better option.

Apartments can provide you with even more luxury and a better experience for less, especially if you are travelling as a group and you can split the cost. Alternatively, consider a home swap and save even more.

Save money on FX exchange
If you change up your money at the airport, you may not get the most competitive deal. To save money, search online for a good deal in advance and arrange all your holiday money early on.

You can also get a pre-paid currency card and load it up to save money on fees when you use it overseas because many debit and credit cards charge high fees.

Cut your holiday expenses with ease
These are just a few of the ways that you can quickly and simply reduce your holiday expenses. Often all it takes is a bit of planning in advance, and then you can make some serious savings when you next go away.