Hand Luggage Only Flights: What To Pack With Limited Space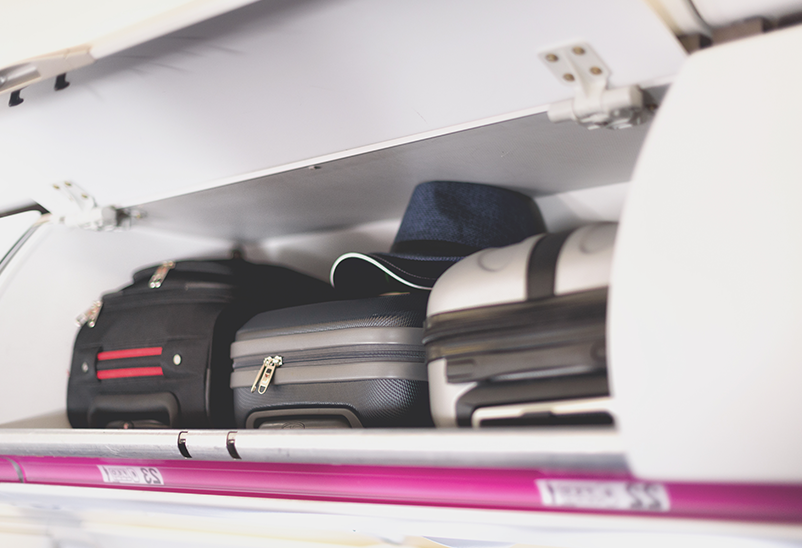 Hand luggage-only flights can be a great way to save money and avoid the hassle of checking in luggage. However, with a limited luggage allowance, what does a hand luggage-only flight mean for your journey?
It's worth noting that airlines have their own set of rules. Make sure you understand the requirements to determine what hand luggage only means for you.
For example, airlines have weight restrictions and size restrictions, but they are not all the same. It depends on the size of the aircraft and the amount of luggage space available. Does this mean you may need to buy an appropriately sized case? Be sure to follow the guidelines to avoid extra charges during your travels.
What to pack if hand luggage only?
It's important to be mindful of the limited space and weight allowance when packing for a hand luggage-only flight. Only pack the essentials — and where possible, stick to light items.
Hand luggage-only flights are ideal for short-distance flights and short-stay getaways. That means you only have to pack essential clothing. If the weather is likely to be cold, pack light items that can be layered for warmth rather than bulky woolly jumpers.
Do you need that many toiletries? Probably not. Most hotels provide soap, shampoo and conditioner, whilst some offer toothpaste. Also, check if the hotel has a hairdryer and razors.
Also, bear in mind that some airports confiscate liquids and deodorant, so there's no point in packing shower gel and deodorant for a hand luggage-only flight.
For more information on hand luggage restrictions to and from the UK, check out these government guidelines.
You will no doubt want to take electronic devices with you on your trip, but only pack what you need in your hand luggage. You can carry your phone with you on your person together with your phone charger, and e-reader.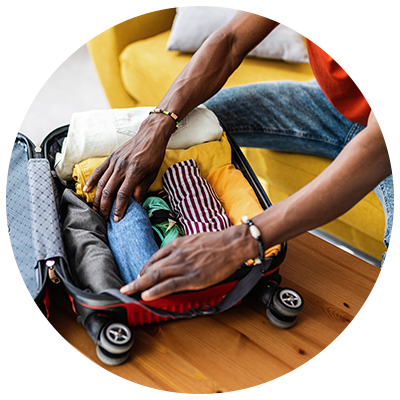 Best way to pack to carry on hand luggage
Before you start packing, make a list of the essentials you need to take; i.e. appropriate clothing and medication. This will help you avoid forgetting anything important and will also help you prioritise things you need to pack versus things you would like to pack.
To make the most of limited space, roll your clothes instead of folding them. This also helps to reduce packing wrinkles. You may also want to consider packing cubes or compression bags to help compress your clothes even further.
Pack shoes first. They take up a lot of space. You can also stuff socks and other small items inside your shoes to save space. You may also want to wrap electronic devices in a t-shirt or jumper if your bag doesn't have a dedicated compartment for it.
Don't pack liquids that will be confiscated before you board the flight. If you need to take medication, pack it on the top or in an easily accessible pocket in case you need it during your flight.
Remember to check the airline's carry-on size and weight restrictions before packing to make sure you stay within the limits. By packing efficiently and organising your bag, there is less chance of exceeding your hand luggage-only allowance.
Don't risk financial loss the next time you travel. Call our friendly team today to discuss how our travel insurance protects you.