Had A Rental Car Accident? 3 Common Types of Compensation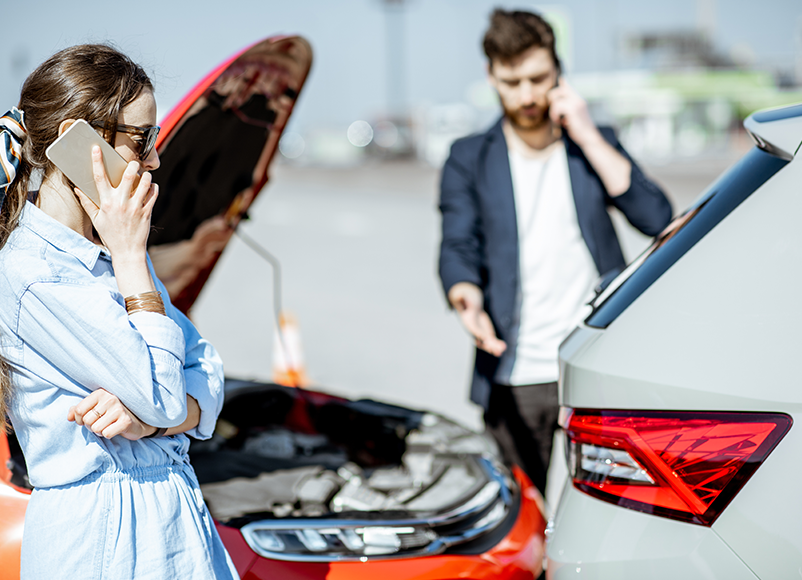 Had A Rental Car Accident? 3 Common Types of Compensation
If you have an accident in a rental car, complications can arise that leave you out of pocket - whether the accident was your fault or not. And unfortunately, accidents do happen.
There are approximately 126,247 accidents reported in the UK - and someone is seriously injured or killed in a road traffic accident every 16 minutes.
Collisions and car accidents may be covered by your car rental insurance. However, car insurance policies always include an excess clause. Excess is the amount you are obligated to pay when a rental car is damaged.
However, if the accident was the fault of the other person, you may be entitled to damages for personal injury. In this article, we discuss the types of car accident compensation and how to initiate personal injury claims.
Types of Car Accident Compensation
There are three types of car accident compensation you can claim if you are involved in a road traffic accident that was not your fault.
Medical Expenses
If you suffer an injury in a road traffic accident that was the fault of another driver, you can claim compensation to reimburse you for medical care. The damages you are entitled to include medication, consultation, treatment, hospital stays and physical therapy. If you can also claim future medical care if your injuries are so severe that you require ongoing treatment.
Loss of Income
Any road traffic accident that causes you to take time off work and forfeit your salary can be claimed back in personal injury claims. Loss of income also covers the future loss.
For example, if you sustain an injury that prevents you from continuing your current occupation and forces you into a lower-paid job or prevents you from working altogether. Here, you are entitled to compensation for the money you would have yielded had you stayed in the same job or career.
If you are injured in a car accident that was your fault and you are kept out of work due to injury, the only way to recover loss of earnings is through income protection insurance.
Pain and Suffering
The legal system in the UK also accounts for physical suffering and emotional trauma in personal injury claims. Compensation for pain and suffering is calculated on the extent of the injuries and is typically between 1.5 and 5 times the number of special damages awarded for your claim.
How To Submit Personal Injury Claims
Personal injury claims are subject to a time limit of three years. If you want to claim compensation, you must file a claim with a solicitor within three years of the date of the accident.
It should be noted that legal aid is not available for personal injury cases. You may have to pay for some costs upfront. However, most personal injury lawyers offer a 'no win, no fee' policy which means you only pay the legal fees if you win the claim.
However, you will have to pay other costs including court fees, expert reports, expert witnesses and travelling expenses.
If you lose the case, you have to pay the legal costs of the opposition together with fees for witnesses and other expenses.
The Citizen's Advice Bureau warns that legal action for compensation for a personal injury can be expensive. The only way to get help with legal costs is from a car insurance policy that covers legal and medical expenses.