Electric Car Towing, A Guide To Capacity, Range and Reliability
The Climate Change Committee has called for all new light-duty vehicles sold in the UK to be electric by 2032. Given electric car towing can have a significant impact on its range, capacity and reliability, drivers will need to make some serious purchasing choices in the years ahead.
If you use a light vehicle for towing, this guide will help you to make the right choice of vehicle. We will examine the key components to consider before making a purchasing decision on an electric car. We'll also give you a list of the most reliable electric cars for towing at the time of writing.
Electric car towing capacity
The towing capacity of an electric car depends on a few different factors. The weight of the car, the capacity of the battery, and the strength of the engine all play a central role.
Generally speaking, electric cars have a lower towing capacity than gas-powered cars. But as the technology improves, we expect more electric cars to handle towing as efficiently as traditional vehicles.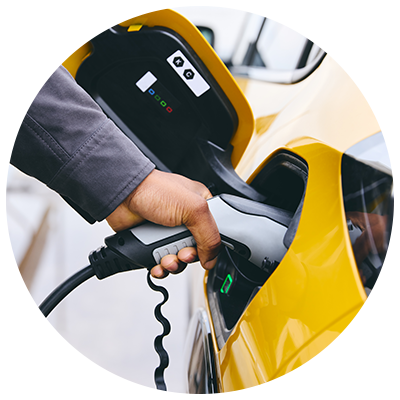 How does towing affect the electric car range?
Towing with an electric car can have a significant impact on the range of the vehicle. The more weight the car is towing, the more energy it will use. Subsequently, the range of the car will be reduced.
Electric cars have a shorter range when you're towing a trailer. The range of the car is dependent on the following factors:
size of the battery

weight of the trailer

the speed you're travelling

the terrain

weather conditions
Regardless of whether you are using an electric car for towing or not, always check the range capability and plan your car charging strategy before you set off on your journey.
How reliable are electric cars for towing?
Electric cars have fewer moving parts and require less maintenance than traditional fuel-powered cars. They are, therefore, considered to be more reliable.
However, that doesn't necessarily make them more reliable for towing a trailer or a caravan. Extra weight can put more strain on the engine and wears down battery power quicker.
Consequently, there is a higher risk of breaking down or running out of power before arriving at your destination or the next charging station. We highly recommend purchasing an electric car that is specifically designed for towing and following the manufacturer's guidelines when it comes to towing capacity and range.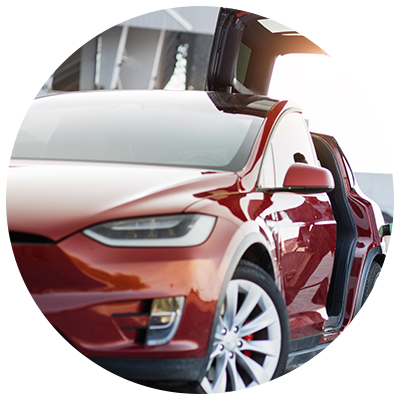 What are the most reliable electric cars for towing?
To mitigate the impact of towing with an electric car, it is important to choose a vehicle that is designed for towing. They have a superior towing capacity and a longer range.
At the time of writing, we recommend the following five electric cars are the best option for towing.
Tesla Model X — towing capacity of up to 5,000 pounds and can travel up to 360-miles on a single charge
Rivian R1T — maximum towing capacity of up to 11,000 pounds and a range of up to 400-miles, making it one of the most capable electric vehicles for towing
Ford Mustang Mach-E — maximum towing capacity of up to 1,500 pounds and a 300-mile range making it a great option for those looking to tow a smaller trailer or boat.
Audi e-tron — maximum towing capacity of up to 4,000 pounds and a range of up to 222-miles
Jaguar I-PACE — maximum towing capacity of up to 1,653 pounds 234-mile range making it a good choice for towing light loads over a short distance.
To avoid any financial loss when purchasing an electric car, call our consultants and speak with us about our roadside assistance insurance and electric car GAP insurance.