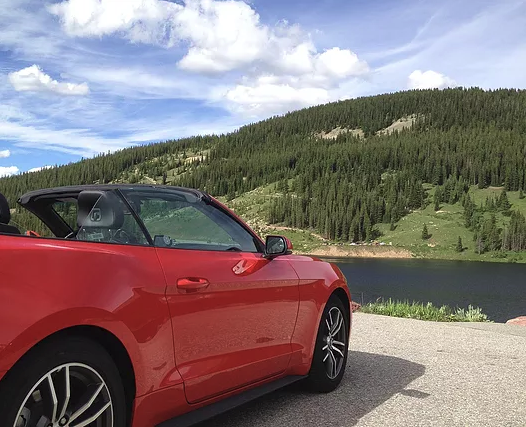 CAR HIRE EXCESS INSURANCE
Worldwide Cover
Car hire excess insurance from Bettersafe ensures that if you are charged an excess for any damage to a hire car, you will be able to claim reimbursement.
At Bettersafe, we are specialised in Worldwide cover. You can choose the best policy for you: daily or annual and between excluding CDW and SLI or including CDW and SLI.
Products details
Some useful examples of potential claims:
You have received an excess charge to your credit card because the rental company have claimed one of the baby seats was damaged and it was not covered by their policy.
You've been notified that the car hire company believes the car was significantly scratched at the time you returned it.
Following a misfuelling error you have been charged for significant repairs as this risk is not included in typical car rental insurance.
A large bill for damage to the undercarriage of the vehicle has been charged to your card, as such damage is typically not included under standard car rental insurance.
Any other circumstance where you have received an excess charge following a qualifying claim.
Cover
Gross Premium
Daily Worldwide (ex. CDW & SLI)
£4.99
Buy Now
Daily Worldwide (inc. CDW & SLI)
£7.99
Buy Now
Annual Worldwide (ex. CDW & SLI)
£46.99
Buy Now
Annual Worldwide (inc. CDW & SLI)
£92.99
Buy Now
What is Supplementary Liability Insurance (SLI)?
Supplementary Liability Insurance (sometimes referred to as Supplemental Liability Insurance) gives you third party liability cover. This means that you are covered against injury to a person or damage to property up to a particular monetary value.
This is important in countries where the statutory limits for third party liability are relatively low. The USA and Canada are good examples.
There are some places in the world where Bettersafe's CDW & SLI policy is not applicable, including but not necessarily exclusive to Afghanistan, Belarus, Cuba, Congo, Iran, Iraq, Ivory Coast, Liberia, North Korea, Myanmar, South Sudan, Sudan, Syria and Zimbabwe.
Contact us to find out if Bettersafe can cover your next destination(s).
Bettersafe's CDW & SLI policy provides cover for any amount you become liable for over and above the car hire company's own policy up to US $100,000 CDW for damage to the rental vehicle and US $1,000,000 SLI for third party bodily injury and damage to material property.
This policy also covers you for the insurance excess, which is the amount you are responsible to pay towards repair costs if the rental vehicle suffers any damage.
Car Hire Company
Excess
Excess Waiver Cost
Cost Of Excess Waiver Per Day
Rental Only Cost
Combined Cost Of Rental And Excess Waiver
Excess Waiver Costs As A % Of The Cost Of Rental
AVIS
Theft £1,157 Damage £609
£188.64
£23.58
£402.86
£591.50
31.9%
HERTZ
Theft £1,740 Damage £1,392
£281.82
£35.23
£372.19
£654.01
43.1%
EUROPCAR
Theft £2,185 Damage £1,214
£258.36
£32.30
£372.48
£630.84
40.0%
SIXT
Theft £1,771 Damage £1,386
£203.04
£25.38
£340.11
£543.15
37.4%
EUROPCAR
Theft £3,045 Damage £1,218
£177.02
£22.13
£305.67
£482.69
36.7%

(Data; March 2018) The table shows the excess insurance (CDW) cost for a UK resident renting a Fiat 500L or equivalent car (mid-range, Group D/E) from Milan (airport) for 8 day's rental from 01/10/2018 - 08/10/2018.

Compare this to Bettersafe's car hire excess insurance where we charge from £1.99 per day for the same cover (i.e.reduction to a nil excess).