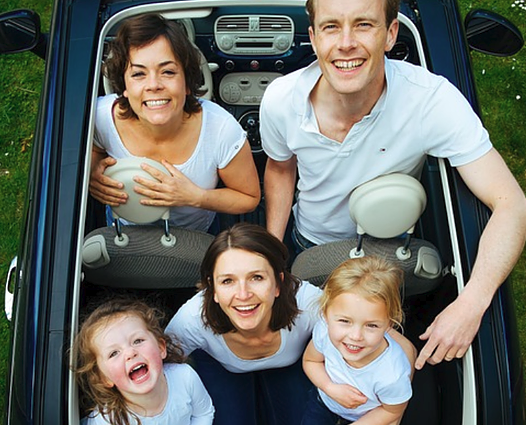 CAR HIRE EXCESS INSURANCE
UK and European Cover
Car hire excess insurance from Bettersafe ensures that if you are charged an excess for any damage to a hire car, you will be able to claim reimbursement.
At Bettersafe, we are specialised in UK & European cover. You can choose the best policy for you: daily or annual. The daily policy will cost you a little of £1.99 per day.
Products details
Here are some useful examples of potential claims:
You have received an excess charge to your credit card because the rental company has claimed one of the baby seats was damaged and it was not covered by their policy.

You've been notified that the car hire company believes the car was significantly scratched at the time you returned it.

Following a misfuelling error you have been charged for significant repairs as this risk is not included in typical car rental insurance.

A large bill for damage to the undercarriage of the vehicle has been charged to your card, as such damage is typically not included under standard car rental insurance.

Any other circumstance where you have received an excess charge following a qualifying claim.
What is excess insurance?
When you rent a car in most countries, the price will typically include some form of insurance provision. However, that insurance is likely to be subject to a potentially very substantial "excess" and it may also contain significant exclusions.
The excess is the amount of money that the hire company will expect you to pay towards the cost of any damage to the vehicle while it is hired to you. The sums involved can be very high - up to £1,500 in some cases.
When you collect the hire car the rental company will typically swipe your card to check that you have sufficient funds on your card to cover that excess deposit.
This process has proven to be controversial because of the fact that vehicle inspections are sometimes only undertaken after your departure. Some people have discovered large amounts of excess charged to their credit card without their prior knowledge.
If you have returned a motor vehicle and are now a long way away from it or even perhaps in another country, you may not be in the best of positions to dispute excess charges levied against you.
Why buy it?
Given the scale of your potential financial exposure, it is easy to see why protecting yourself with car hire excess cover can be the most sensible option.
Buying in advance from Bettersafe is likely to be much cheaper than buying from the car hire company.
| Car Hire Company | Excess | Excess Waiver Cost | Cost Of Excess Waiver Per Day | Rental Only Cost | Combined Cost Of Rental And Excess Waiver | Excess Waiver Costs As A % Of The Cost Of Rental |
| --- | --- | --- | --- | --- | --- | --- |
| AVIS | Theft £1,157 Damage £609 | £188.64 | £23.58 | £402.86 | £591.50 | 31.9% |
| HERTZ | Theft £1,740 Damage £1,392 | £281.82 | £35.23 | £372.19 | £654.01 | 43.1% |
| EUROPCAR | Theft £2,185 Damage £1,214 | £258.36 | £32.30 | £372.48 | £630.84 | 40.0% |
| SIXT | Theft £1,771 Damage £1,386 | £203.04 | £25.38 | £340.11 | £543.15 | 37.4% |
| EUROPCAR | Theft £3,045 Damage £1,218 | £177.02 | £22.13 | £305.67 | £482.69 | 36.7% |
(Data; March 2018) The table shows the excess insurance (CDW) cost for a UK resident renting a Fiat 500L or equivalent car (mid-range, Group D/E) from Milan (airport) for 8 day's rental from 01/10/2018 - 08/10/2018.
Compare this to Bettersafe's car hire excess insurance where we charge from £1.99 per day for the same cover (i.e.reduction to a nil excess).