Car Hire Excess Insurance USA
Bettersafe has a cost-effective Car Hire Excess Insurance USA policy for America and the US. This will ensure that if you are ever in an accident there, you will be able to claim a reimbursement and not be left out of pocket.
All car rentals are likely to include some kind of insurance as standard as part of your rental agreement and the policy in place may offer you reassurance, but it is likely that it will include a substantial 'excess' towards repair work or replacement costs.
So, if you have to make a claim in the event of an accident, you could still be left with a huge bill. It can often run into hundreds, if not thousands of pounds.
What is Car Hire CDW Insurance and Car Hire SLI Insurance?
In many countries like the US, Collision Waiver Damage (CWD)or Supplementary Liability Insurance (SLI), which is sometimes included as standard in Europe is not included.
Car Hire CDW Insurance: This is a Collision Damage Waiver and covers you in the event of a collision or damage.
Car Hire SLI Insurance: This is a Supplementary Liability Insurance and provides cover for externally caused damage to a rental vehicle.
In the US you will be required to have this cover, but it will not be included in the price of the rental, so if you have carefully budgeted for it, you may also find yourself with a much bigger bill than you expected. Even if you do buy it from the car hire company, it may be at a minimal level of cover.
Our flexible and cost-effective Car Excess Insurance USA includes this, so you will never be left with huge bills following damage to your hire car. You will benefit from great savings by opting for our excess waiver insurance USA.
Daily Worldwide
(ex. CDW & SLI)
Daily Worldwide
(inc. CDW & SLI)

Annual Worldwide
(ex. CDW & SLI)
Annual Worldwide (inc. CDW & SLI)
Beneifits of Holiday Car Hire Excess Insurance in America
Are you concerned about facing a hefty bill for a scratch to the side of your car? A chip to the windscreen or a punctured tyre? Renting or hiring a car can offer you terrific freedom to go exploring and see the sites at your destination without having to go on an organised tour. But it can get expensive, especially if you are buying additional insurance from your car hire provider.
Excess insurance available with car hire companies are known to be more expensive than standalone policies, like the ones we offer. Our car hire insurance excess cover comes with a much lower price tag offering you all the flexibility you may need and complete peace of mind.
Even if you are a good driver and you are tempted to skip this insurance, you will be liable for damage to the car not only when you are driving, and many accidents happen when your car is left unattended.
Our worldwide policy (including CWD and SLI which are required in the US), includes:
Excess reimbursement up to £7500
Hire car key cover
CDW up to $1,000,000
SLI up to $1,000,000
Road rage or car jacking
Mis-fuelling (putting the wrong type of fuel into the vehicle)
Uninsured, under-insured and hit and run motorist cover up to $100,000
Examples of Care Hire Excess Insurance claims in the US
There are countless examples of how you might be liable for payment from your car rental company. These could include:
Notifications from your car hire company who say the car has significant scratches at the time you brought it back.

A credit card charge after the company has claimed there was damage to the child seats they provided in the car and it is not covered by their policy.

After putting the wrong fuel in the car, you are charged for hefty repairs that are not covered as part of the car rental agreement.

A significant bill for damage to the underside of the car as this is not often included a standard in car rental agreements.

Any other situation where you have been left with an unexpected bill from your car hire provider.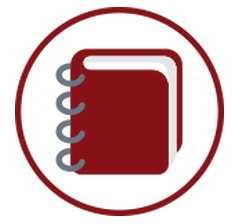 Car Rental Guide
All you need to know before you rent a car and before you buy a car hire excess insurance.
Get a quote for your holiday car excess waiver insurance USA now
Book your car hire insurance excess cover before you go on holiday! Our team is always happy to offer a competitive quote. Call now on 020 3740 4431 or email enquiries@bettersafe.com.