Our Top Tips To Travel Like A Pro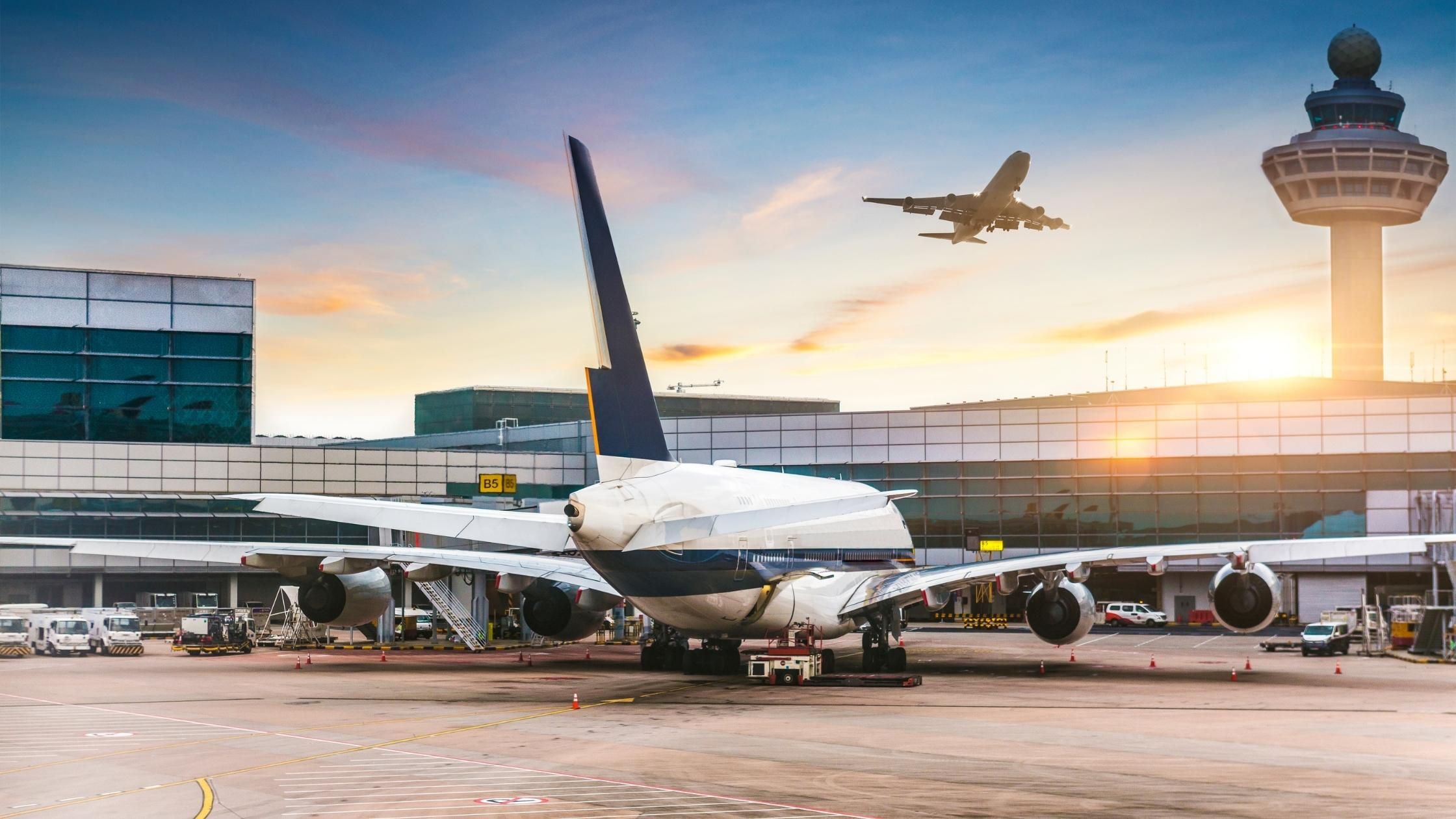 Find the best seat that suits your needs
Flying can be a very stressful event, that's why picking the seat that suits you or your family's needs is of vital importance. If you're a solo traveller and new to flying, beware the middle seat! You never get to admire the view; you have to trouble the people next to you to stretch your legs or use the toilet, let alone battle for the armrests. By using websites such as Seat Guru you will be able to see reviews of every seat on the exact plane you will be travelling on.
When travelling as a family, our top tip is to look and see if the flight is busy and if not book rows with spare seats next to you. Be warned, this could turn out wrong and there may be a stranger sitting next to you!
Book a red-eye or early morning flight
If you're flexible on time and don't mind leaving late or waking up early in the morning, why don't you book a red-eye or early morning flight.
It is generally less packed and potentially fewer people on your flight meaning more space for you to fall asleep. Also, one of the biggest benefits is that it can turn out to be cheaper.
However, a potential minus to flying early or late is that there may not be as many restaurants, bars and shops open at the airport.
Stay up to date with your flight status
Most airlines will allow you to check your flight status online, meaning you can know if it is delayed or cancelled, however, the airline apps sometimes do not updated straight away. As a result, we recommend downloading and using on an app like 'App in the Air' for instant updates and tracking your flight.
Download your sources of entertainment for your journey
Keeping yourself and family entertained for the journey and at the airport is key to happy travelling. Make sure you download a range of films, TV shows and music so you can stay enthused through troublesome travelling.
Invest in a power bank before leaving
When travelling one of the most prized items is a portable charger. Hunting for plug sockets can be a gruelling experience.
Instead buy a reliable portable charger, with large capacity, to keep all your electrical equipment fully charged, most importantly, to allow you not to panic when you need to show documentation on your phone, keep in touch and of course access your own entertainment.
Check in online
To save yourself valuable time checking-in online through the airline or your travelling agency's app if available. It can cut down on queueing, which can stress you out, let alone eat into your Duty-Free purchasing time.
Take a picture of your parking spot
This may sound stupid, but if you forget where you parked this will save the day. Taking a picture of the car park, level and parking bay will save you time and most importantly arguments.
If you are being dropped off at the airport you now need to remember most airports charge to use the drop-off facility.
Check for WiFi // what your provider offers
Free WiFi access is at most airports. However, some of them will let you connect for free only for a limited time, some restaurants and bars within the terminal may allow you to connect to their free WiFi while you are in the facility.
When travelling internationally make sure you check what your phone services Data roaming charges are … you don't want an unexpected bill to ruin your holiday. Best to switch off your mobile data and work of the WIFI.
Make your luggage recognisable
With the majority of luggage looking the same these days, we strongly recommend making sure your luggage is recognisable. Use a ribbon, colourful straps or use a marker pen or chalk to draw a noticeable design.
With Bettersafe's standard travel insurance you can get cover for up to £4,000 on personal baggage protection and much more, get your quote here today.
Wear your extra clothes and heavy items
Before heading to the airport it's vital you check what your airline baggage allowance is, no one wants to start their holiday having to pay extortionate fees for overweight bags.
However, with some careful planning, there is a way you can bring more items with you on holiday. Instead of packing a heavy coat, extra jumpers, wear them and once you get through check-in you can pack them into your hand luggage and with heavy objects put them in your pockets.
Have your documentation ready to present
Once you arrive at the airport make sure all your documents are easily accessible so there are no hold-ups and arguments.
If you are travelling in a big group appoint someone as the leader of the group and have all the necessary documentation in one place.
Have a few empty water bottles to hand
A great tip is to keep an empty water bottle with you. Throughout many airports, you will find communal water taps to fill up your bottles and stay hydrated on your journey.