The Complete Guide To GAP Insurance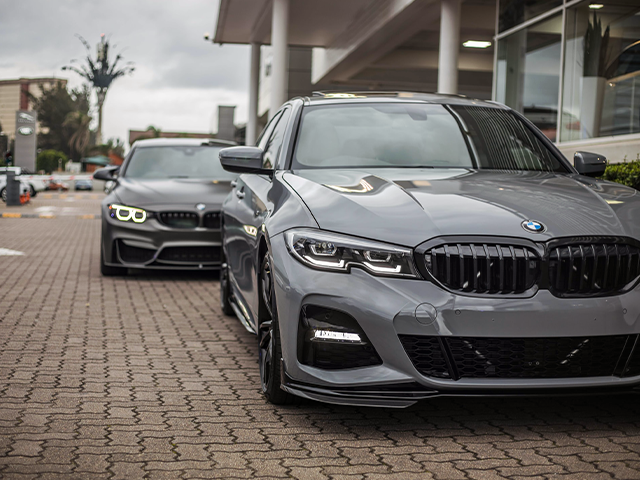 Gap Insurance (Guaranteed Asset Protection) provides drivers in the UK with financial protection in the event their car is written off in an accident, stolen or irretrievably damaged by fire or flood.
Given new cars can lose value by up to 40% in the first year and 60% in the first three years, it's surprising that more car owners do not have Gap insurance.
According to one survey, only one in ten UK drivers have GAP insurance cover.
Without Gap insurance cover, you could lose thousands of pounds if your new car is written off.
Reports reveal that a car is written off in the UK every 90 seconds.
What Is GAP Insurance?
Gap insurance is a supplementary policy that prevents policyholders from losing money in the event your car is written off. As the name implies, gap insurance gives you guaranteed asset protection against loss.
Essentially, these types of insurance policies bridge the financial gap between the amount your insurer is willing to pay for the market value of your car at the time it is written off, and the amount you originally paid for the car or what you still owe the finance company on the loan you took out to purchase the car.
Because cars can lose value quicker than the amount you pay off the amount you borrowed, drivers are generally left out of pocket when their car is written off.
With gap insurance, you break even. Without gap insurance, you are still paying monthly increments for an asset you no longer have at your disposal.
How Does GAP Insurance Work?
Let's say you purchase a brand new Audi A5 Coupe for £50,000 and place a £10,000 down payment that you are offered in part exchange for your existing car. You take out finance at £40,000 to cover the cost of the Audi A5.
With the interest repayments, you have to pay back a total of £42,000 on the amount you borrowed.
In the third year of owning the Audi A5, you have an unfortunate accident and dent the chassis of your vehicle. The car is deemed irreparable and written off.
At the time of the accident, your car has lost 50% of its purchase value. The insurer you have your comprehensive motor insurance policy which values the wreckage at £25,000. And this is the generous end of the scale.
You have only paid £12,000 to the finance company for the loan you took out on the car. This means you still owe £30,000 to the finance company but only receive £25,000 back for your vehicle.
You, therefore, owe £5000 and no longer have a car. Gap insurance policies pay out the remaining £5000 to your creditors so you are not left with a debt.
What Types Of GAP Insurance Are Available?
Bettersafe offers two types of Gap insurance:
Combined Gap insurance covers vehicles you have purchased outright through a dealership. Policies cover the difference between what your motor insurer values your car at the time it is written off, and the original invoice price of your car or the outstanding finance - whichever is greater.
Lease Gap insurance is available for vehicles you acquire from car dealerships on a lease or contract hire purchase. Gap policies pay the difference between the motor insurer's settlement and the outstanding amount of your hire agreement.
Reasons To Buy GAP Insurance:

Vehicles depreciate as soon as you drive them away and continue to lose value the more miles you clock up.
If your car is written off and you have taken out a significant amount of finance on the car that your comprehensive motor insurance doesn't cover, you will be out of pocket.
How Can I Get GAP Insurance?
If you have an existing comprehensive motor insurance policy. Gap insurance is a supplementary policy that covers the difference and not a stand-alone policy.
If when you bought the car it was less than 8 years old.
You bought the car through a dealership and not from a private individual.

What Does GAP Insurance Cover?

Not all Gap insurance policies are the same so you will need to ask the insurers what the policy covers. With Bettersafe, combined gap insurance pays the difference between the motor insurance settlement the purchase price of your vehicle or the settlement amount that you owe to your finance company - whichever is greater.
If you purchased a lease vehicle on contract hire which is subsequently written off, Bettersafe pays the difference between the motor insurance settlement and the amount applied by the finance company to terminate your contract.
Bettersafe also covers the initial deposit rental charge paid on your vehicle up to a maximum value of £2000 together with an additional £250 towards your motor insurance excess.
What Does GAP Insurance Not Cover?
If you have an accident and your car is repaired, a Gap insurance policy does not cover the cost of repairs; only when the car is irreparable and deemed unroadworthy.
A gap insurance policy will not pay out if the driver was drunk driving or considered by law to have been driving negligently such as reckless driving or not paying due care and attention (i.e texting).
If your car is stolen but you didn't take due care to protect your assets; you leave the keys in the engine whilst you open your gates at home and someone drives away in your car.
Gap insurance cannot be claimed if your motor insurance policy does not payout.
When you have an accident there may be other expenses to pay such as medical bills and the costs of the hire car. Gap insurance does not cover consequential losses.
Negative equity payments are not covered by Gap insurance. A typical scenario in which negative equity applies is when you trade in an old car as part exchange for a new car but the outstanding payments you still owe to the lender are greater than the value the car dealership is prepared to pay.
To give you an example of when a negative equity payment may occur, let's use the example above. You purchase an Audi A5 for £50,000 and the car dealership is prepared to pay £10,000 in part exchange. However, you still owe £15,000 to the finance company for your old car.
To purchase the Audi you have to take out a loan of £45,000 instead of £40,000. Your comprehensive motor insurance policy values the Audi at £25,000 but you've only paid £12,000.
A Gap insurance policy only covers the cost of the vehicle you own - the Audi. It doesn't pay off the remainder of the loan which is attributed to negative equity on your previous vehicle.
With negative equity left over from your old car the amount you still owe the finance company is £33,000. Gap insurance will pay £30,000 leaving you with £3000 to pay rather than £8000.
When a car is written off, motor dealers may charge fuel and administration costs to the invoice. Invoice charges are not covered by Gap insurance, only the outstanding amount of the loan.
Vehicles valued at more than £80,000 are not eligible for Gap insurance.
How Fast Will My Car Depreciate?
The benefit of Gap insurance is to cover you for the evaluation shortfalls every car suffers. New cars and expensive cars depreciate much quicker than second-hand cars.
Certain brands have a tendency to depreciate quicker due to a reputation for poor reliability. In the UK market, French and Italian cars generally fall into this bracket.
Whatcar publishes a new list of the fastest depreciating cars each year.
The amount a vehicle depreciates is determined by its age and the number of miles it has covered. According to the AA, a brand new car will lose around 40% of its value within the first year and cover a distance of 10,000 miles.
If you consistently drive 10,000 miles a year, the car will lose 60% by the end of the third year.
It's impossible to estimate how much anyone car will depreciate, but as a general rule the average industry figures are:

15-35% after 12 months.
40-60% after 36 months
60-70% after 60 months
80% depreciation after 92 months
Is There Tax On GAP Insurance?
As with other insurance policies, Gap insurance is subject to Insurance Premium Tax at a rate of between 12%-20% depending on the vehicle. However, this is included in the cost, so you won't see it as an additional charge.
Should I Buy GAP Insurance From The Motor Dealership?
You will probably be given the option to purchase Gap insurance as part of the package you pay for your vehicle. However, you should be aware that Gap insurance is an add-on and not actually packaged in the price you negotiate for the vehicle and insurance cover.
Anyone that has purchased a car is aware that you will always find better deals by shopping around insurance companies rather than purchasing finance offered by car dealerships.
The same rule applies to Gap insurance. Before agreeing to the Gap insurance proposal presented by the dealership, ask them to break down the costs of comprehensive motor insurance and Gap insurance. Then enquire with various insurers until you find a deal that meets your needs.

How Much Will I Pay For GAP Insurance Cover?
The cost of a Gap insurance policy is determined by:
The purchase value of the vehicle you purchase or lease- policies covering new cars that depreciate quickly are more expensive.
The amount you are paying on your loan each month- smaller repayments mean your loan takes longer to pay off and the gap between the total amount outstanding on your finance deal and the market value of your car is higher.
Where you purchase Gap insurance from- the cost of Gap insurance differs from one insurer to the next. Car dealerships are nearly always more expensive.
Do I Really Need GAP Insurance?
There is no obligation to purchase Gap insurance and the option is not beneficial to every driver. The key benefits of Gap insurance are it gives you peace of mind knowing you will be financially covered if your vehicle is written off.
Before deciding whether Gap insurance is right for you, consider the following factors:


The age of the car you are purchasing- new cars are more expensive and depreciate quicker in the first year than in subsequent years. Therefore, if you are buying a brand new car for less than £80,000 Gap insurance is a good option.
The amount of money you borrow- cars are expensive assets that typically lose value faster than the amount you repay on your loan over the same period. Cars can lose up to 60% of their value after three years.
No replacement car- lease cars may not come with a replacement car. In the event your vehicle is written off you will still have to pay the outstanding amount on your lease hire agreement.
Replacement car- most contract hire cars come with the option of a replacement car. However, drivers are not guaranteed the replacement car will be of equal value to the car you entered into an agreement for. You will then be left driving around in a car that is half the value of the price you are paying. Gap insurance enables you to start from scratch.
Do I Need GAP Insurance On A Lease Car?
No, you don't have to take out Gap insurance when you hire a lease car, but it will benefit you financially if the vehicle is written off and you still have a substantial amount outstanding on the contract hire agreement or the replacement vehicle is substandard to the original lease car you are paying for.
Can I Transfer GAP Insurance To A New Car?
Most Gap insurance policies allow you to transfer an existing policy to a new vehicle providing the car that is covered by the existing policy is used in part exchange for the purchase of a new vehicle.
It should be noted that your new car will only be covered by Gap insurance for the remainder of the existing policy.
If your new car is more expensive than the original price you paid for the old car, your transfer request may be denied.
However, you may be able to transfer the cover on the current policy to a new policy as "credit" whereby the cost and length of cover can be adjusted. You cannot transfer Gap insurance if:
You have already made a claim on the existing gap insurance.
The vehicle is sold privately and you want to transfer the policy to the new owner.
Do you want a longer cover?
For more information about the Gap Insurance policies available with Bettersafe, contact us today at enquiries@bettersafe.com.